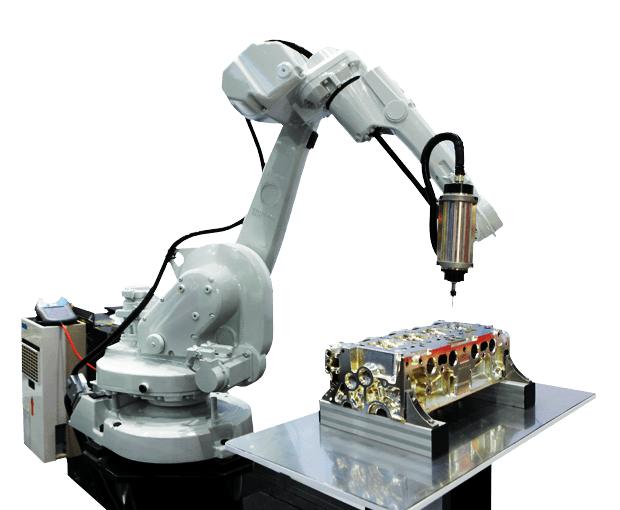 Refurbished Robots are repaired, rebuilt, and cleaned in order to re-enter the automation market.
Refurbished robots are also known as remanufactured, reconditioned, or rebuilt robots.
You can save a considerable amount of money by purchasing affordable refurbished robots while maintaining the same productivity levels as new ones. However, it's important to understand proper reconditioning processes and what to look out for.
Refurbished Robots Workcells
A 'used robot' is a general concept but there are many gradations. There is a big difference between the term 'used robot' and a RoboMotion refurbished robot. Robots that are supplied by RoboMotion are screened, tested and refurbished in-house and will always be delivered with a 3 monthly warranty. We supply many of these robots each year and deliver worldwide. However, we do not only want just you to be satisfied but we also want to respect the robot brand by not putting any robots back on the market in bad condition.

A refurbished robot is a robot that has previously been used elsewhere in a manufacturing environment that has reached the end of its current production life. The end user no longer requires the robot due to shelf life of the product they manufacture coming to an end, this robot is then sold at auction and refurbished ready for sale.
Refurbished robot's vary in cost based on size but it is safe to say that at the top end for the biggest robots, cost would be around £20k, if the robot were to be bought as a fully integrated system, cost would be dependant on what said system was doing.  
Give us a call on 01746 866 711 or drop us an email at info@robomotion.co.uk
Alternatively you can request a callback below, fill out the form and we'll be in touch as soon as possible.