The Perfect Robotics Solution
From R&D to complete in-house manufacturing we offer the best, not only in providing the perfect end-to-end robotics solution but in customer satisfaction and ongoing support.
FOR A GREATER LEVEL OF STANDARDIZATION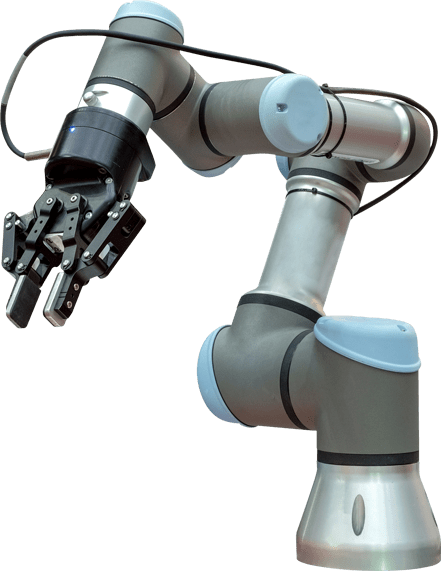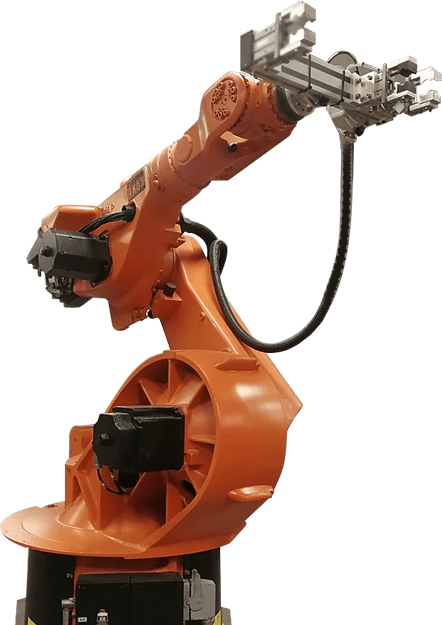 From collaborative robots that assist human workflow to unaided systems that can work throughout the night. We supply complete turn-key, industrial robotic systems, using brand new or refurbished robots, for almost any application.
For reduced lead times and continued support, our comprehensive R&D team responds to requirements, where your application may not be suited to an "off the shelf" product, our design and manufacturing capability allows us to produce a solution to your exact needs.
We offer an honest and affordable robotic solution regardless of the industry or size of your business, all backed up with over 20 years of experience across a multitude of industry sectors.
Our services are listed below, however, we're not limited to what's displayed, We can also rework and upgrade any existing robot cell you may have.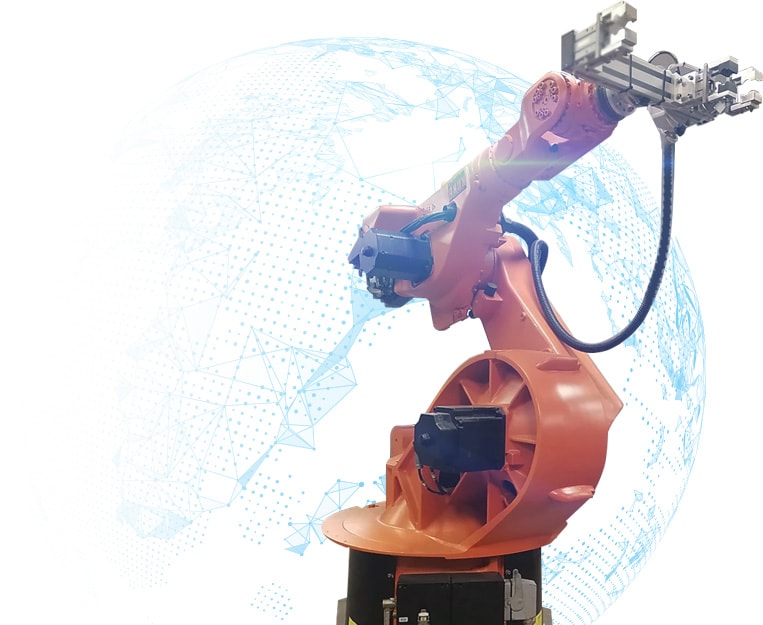 End-to-end robotics solutions for almost any sector of industry, from collaborative systems to turn-key industrial robotic systems, there's not much we can't do when it comes to robotics.
+
Bespoke Software
Solutions
We integrate specialist ROS (Robot Operating Systems) that have been specifically designed for your business and provide complete on-going support.
+
Collaborative robots (cobots) are essentially tools, designed to automate repetitive tasks that would have once been conducted by human labour.
+
Bespoke handling systems that manipulate the smallest of parts to the largest of sub-assemblies, specifically designed to work on all types of automated robotic equipment.
+
Offering a quick ROI and recouping of costs through precision and efficiency with a solution that delivers without human error, refurbished robots are a good, cost effective solution.
+
Robot Programming &
Servicing
Focusing on speed, safety & cost, we offer the complete solution, from robot programming and system development to servicing & ongoing maintenance to keep your work force going.
+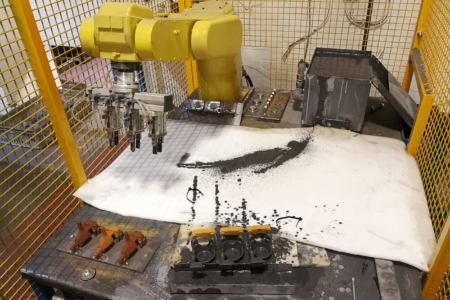 We design and put together bespoke assembly benches & fixtures for a turn-key, lights out solution, backed up with support to help you run a more efficient business
+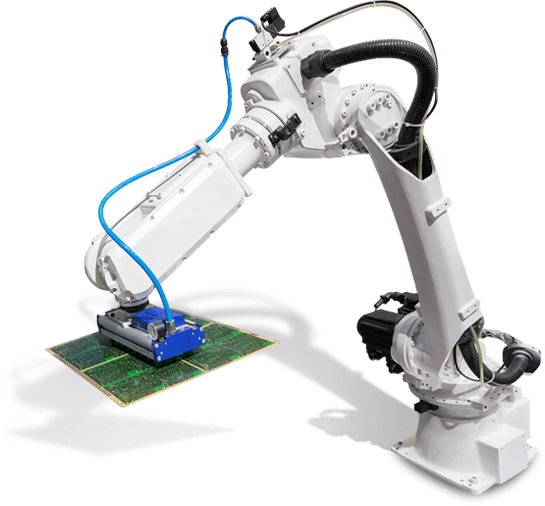 Offering real-time support
IN PERSON, ONLINE OR BY PHONE
From small individual specifications through to large bespoke consultations, RoboMotion offers complete support.
As a service provider of automatic machinery, we take pride in our work, making sure it delivers greater levels of standardization, compliance and control.
If you have a problem, we have the solution. Call us today to find out how RoboMotion can help you.

We manufacture everything in-house
WITH FULLY TRACEABLE & TRUSTED PRODUCTS
With over 20 years of experience with a huge range of high profile clients, RoboMotion manufactures everything in-house.
Combined with our experience and technical ability; using products sourced from trusted suppliers, such as NACHI, KUKA, ABB, FANUC, Yaskawa/Motoman & Universal Robots makes us a leading competitor in robotics solutions.

Give us a call on 01746 866 711 or drop us an email at info@robomotion.co.uk
Alternatively you can request a callback below, fill out the form and we'll be in touch as soon as possible.