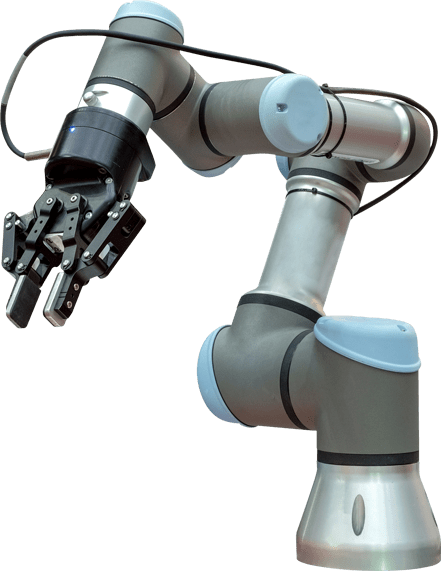 The Perfect Robotics Solution
RoboMotion had its origins in 2009 when Peter Tobin decided to set up his own business offering programming, servicing and system development to various system integrators around the UK.
This led us to meet a lot of new contacts in various industries, since then, these contacts have grown and they decided to use us more and more directly due to the personal touch and cost-effective solutions we pride ourselves on, the business has really developed over this period both with experience and personnel and now we proud to say we are confident dealing with and taking on anything that is thrown at us.
Our company's unique mix of passion, tenacity and innovation has made us the UK's market leaders in the supply of robots for most industries, with customers all over the UK and beyond and a growing reputation in the support of the technology we supply to our customers. Our expanding business has included the development of systems for a huge variety of manufacturing processes – cutting, drilling, glueing, packing, painting, picking, placing, printing, sorting, trimming and welding to name just a few.
Our business is built on our core values, values that are at the heart of everything we do:
Safety: The safety of our customers and staff is our number one priority and drives everything we do.
People: Constantly investing in the ongoing development and happiness of our team is an integral part of our business.
Relationships: Our business relies on the strength of our relationships with both suppliers and customers.
Innovation: We constantly challenge our team to innovate and push the boundaries of ground-breaking design.
Engineering Excellence: We pride ourselves on our industry-leading designs and materials handling equipment.
Give us a call on 01746 866 711 or drop us an email at info@robomotion.co.uk
Alternatively you can request a callback below, fill out the form and we'll be in touch as soon as possible.